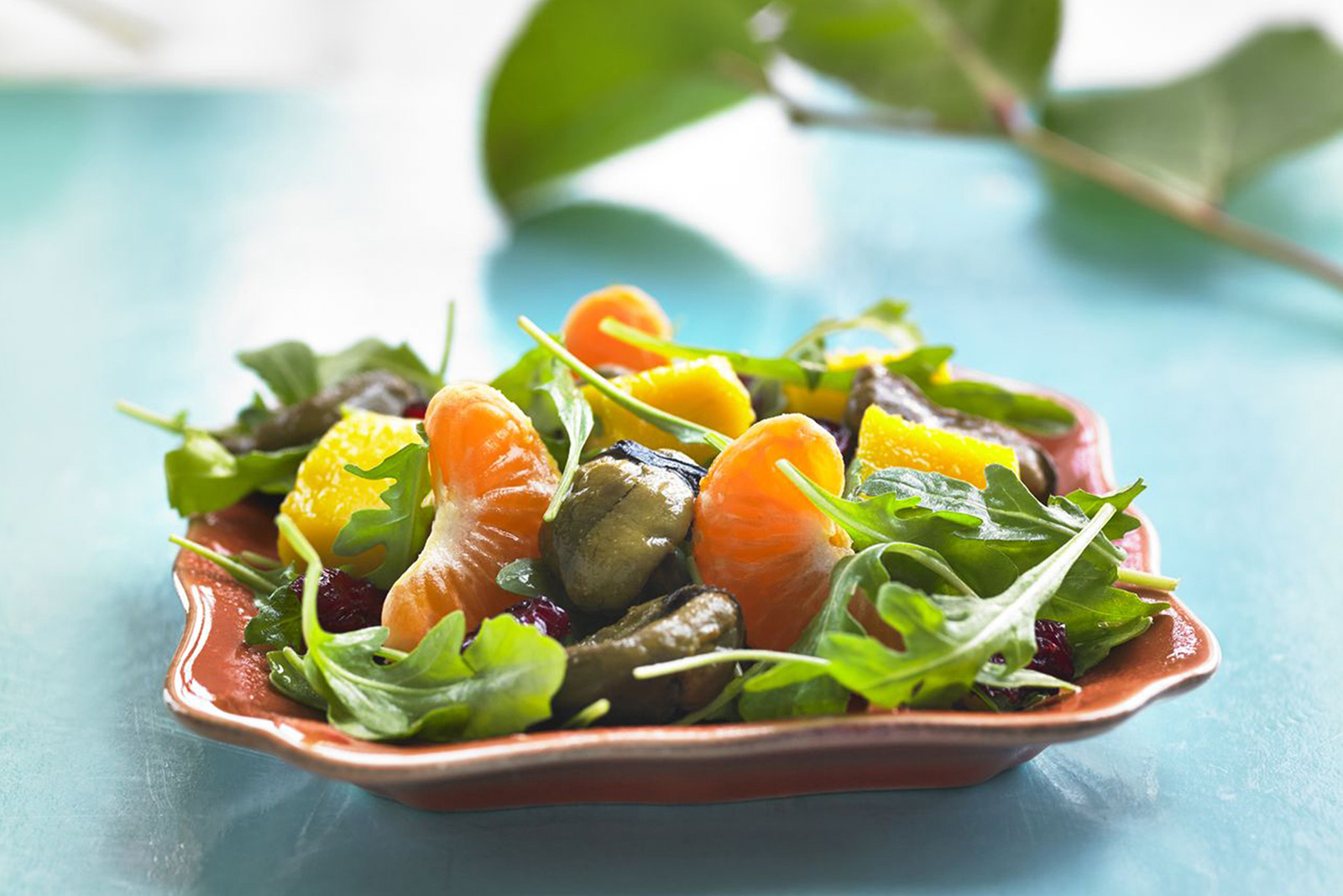 Smoked Mussels, Arugula and Mango Salad
This hearty, restaurant-quality salad is the perfect meal for people on the go! The smoked mussels add a deeper flavour to peppery arugula and sweet mango. Who knew a salad could be this good?
Ingredients
2 cans (85g) Ocean's Smoked Mussels, drained
¼ cup white balsamic vinegar
¾ cup extra virgin olive oil
1 package fresh arugula
1 mango, cut into thin slices
½ cup dried cranberries
½ cup mandarin orange slices, or canned mandarin oranges, drained
Product Used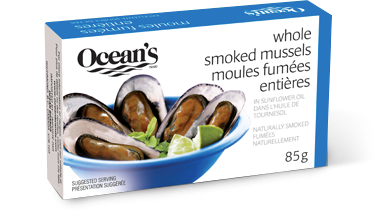 Whole Smoked Mussels
Directions
Whisk olive oil and balsamic vinegar together in a small mixing bowl.
Divide arugula and smoked mussels on six chilled plates; drizzle with dressing.
Garnish with dried cranberries, mango and mandarin orange slices.