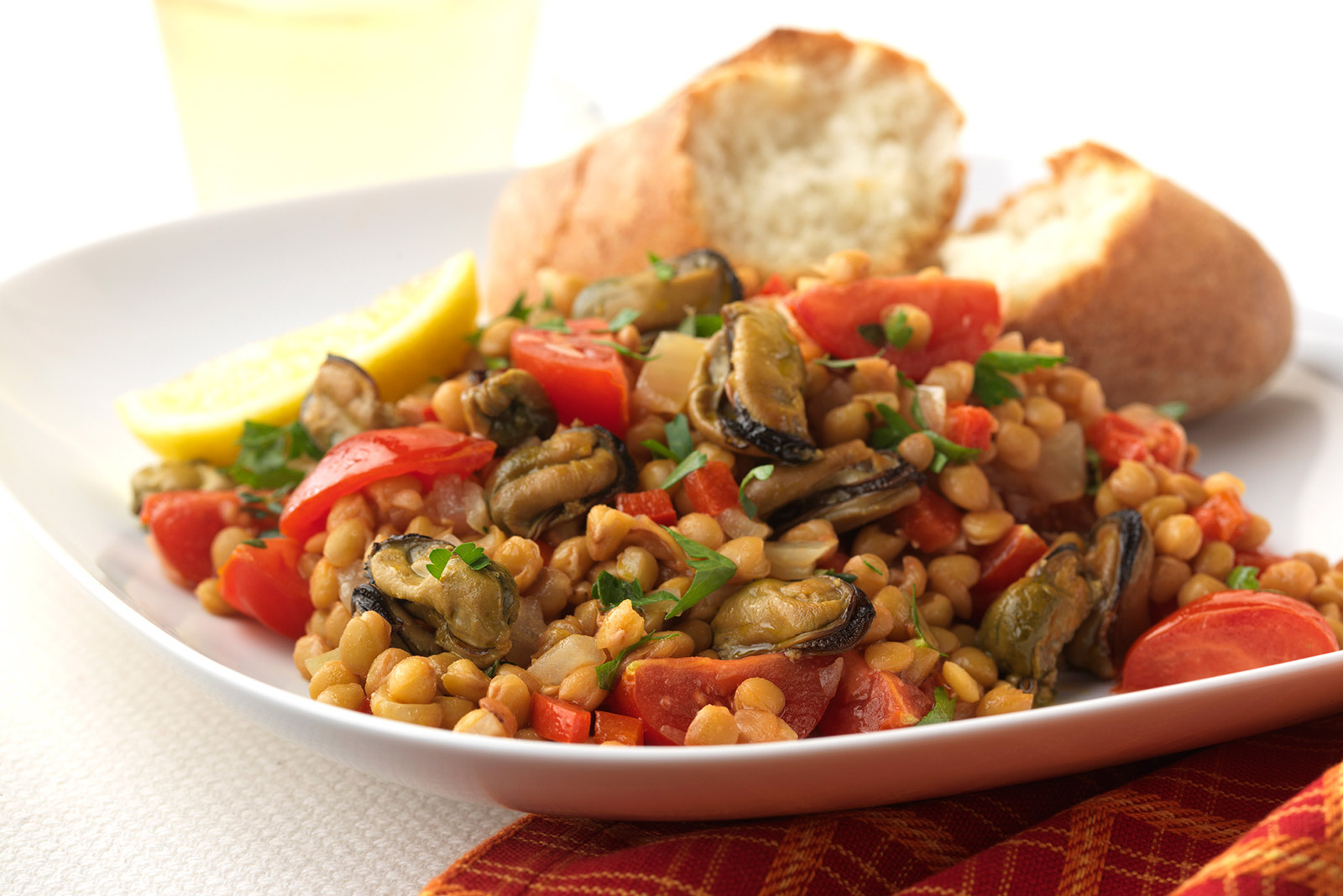 Smoked Mussels and Lentils
Smoked Mussels and Lentils are a quick and easy nutritional powerhouse! Serve with bread or a side of rice for a well-rounded meal.
Ingredients
1 can (85g) Ocean's Smoked Mussels, drained
1 tbsp olive oil
½ cup onions, finely diced
½ cup red pepper, finely diced
1 can (14oz) lentils, drained
1 can (14oz) diced tomatoes, drained
1 tsp fresh thyme, chopped
freshly cracked pepper and salt to taste
1 lemon, juiced
Chopped Italian parsley for garnish
Product Used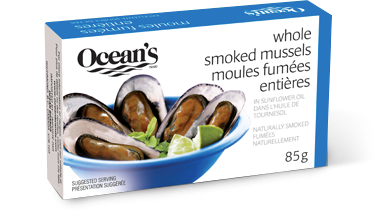 Whole Smoked Mussels
Directions
Heat oil over medium-high heat in a large frying pan. Add onions and peppers and sauté for 1-2 minutes.
Add lentils, tomatoes, mussels and thyme; sauté for 4-6 minutes, stirring gently to not break up the mussels.
Season with pepper, salt and lemon juice to taste. Garnish with fresh parsley.
Serve with a green salad or hearty bread.
Tips and Tricks
Substitute fresh basil for the thyme or add roasted garlic.
Try fresh tomatoes instead of canned when they're in season.