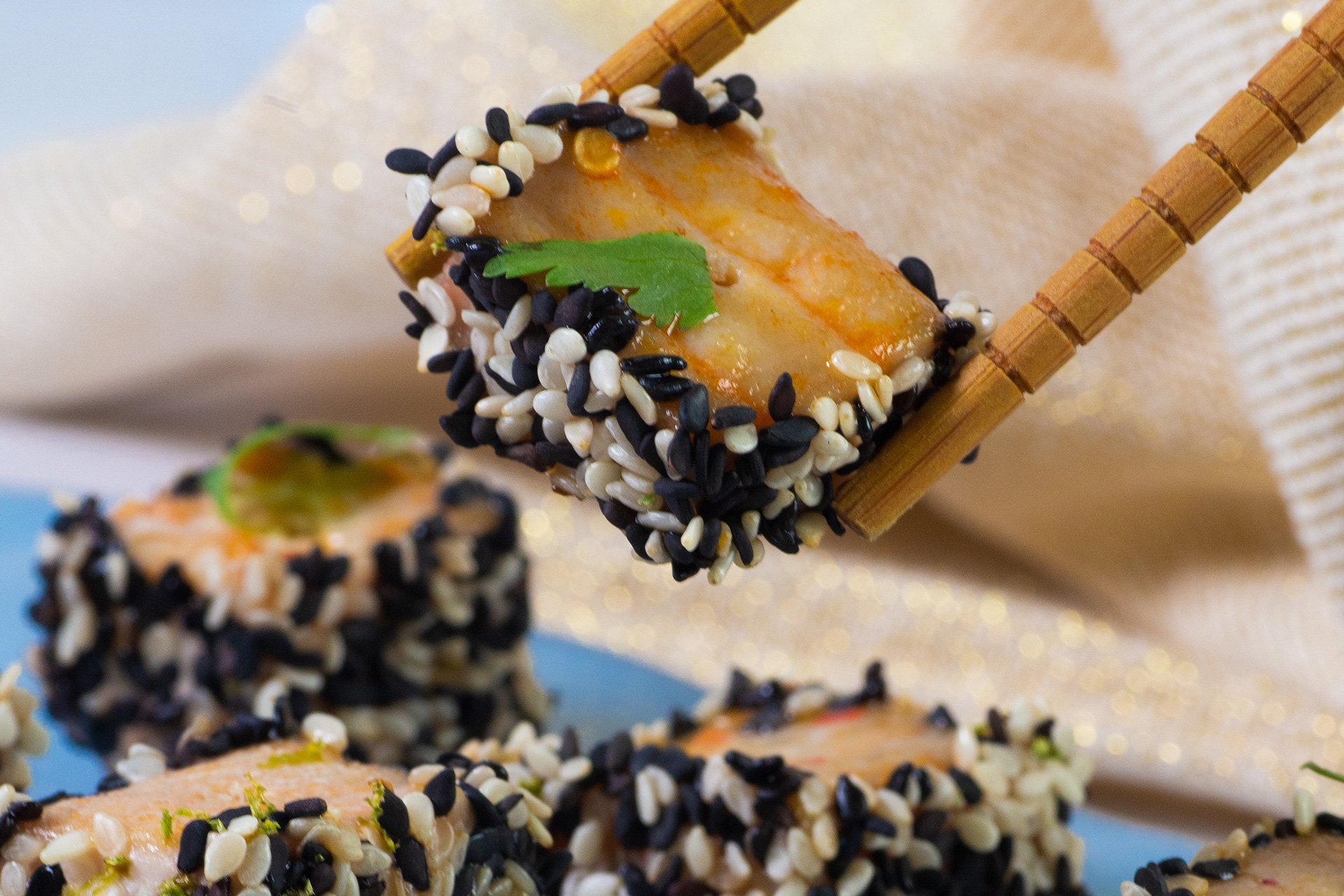 Sesame Crusted Tuna Bites With Nuoc Cham
Get ready to say "OMG that's good" when you try our Sesame Crusted Tuna Bites! They're ridiculously easy to make and taste so good, you won't be able to stop yourself from saying "just one more". The flavourful Thai chili and zesty nuoc cham make these tuna bites an epic starter or snack.
Ingredients
NUOC CHAM:
6 tbsp water

1 tbsp sugar

3 tbsp fresh lime juice

1 tbsp Nonna Pia's apple cider vinegar 

1 tbsp tamari

1 tbsp fish sauce

1 garlic clove, thinly sliced 

3 scallions, thinly sliced
Product Used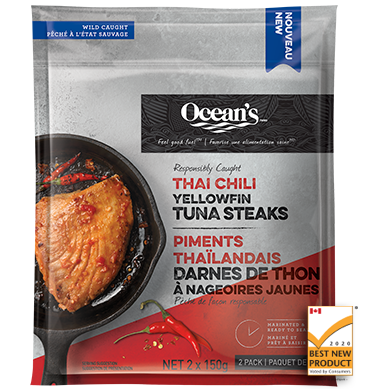 Thai Chili Yellowfin Tuna Steaks
Directions
Keep the tuna in packaging and submerge in warm water to thaw.

Mix sesame seeds in a bowl with lime zest.

Once defrosted, cut tuna steaks into cubes. Brush cubes with sesame oil and roll in the bowl with sesame seeds and lime zest. 

Heat a skillet over medium-high heat. Melt coconut oil. Once oil is hot and shimmering, add tuna steaks (you may need to work in batches).

Sear the cubes on all sides. Remove from heat.

To make the nuoc cham, add all ingredients (minus the scallion) into a small saucepan and warm over medium heat until all of the sugar is dissolved, about 3 minutes. Chill, add sliced scallion and then serve for dipping.