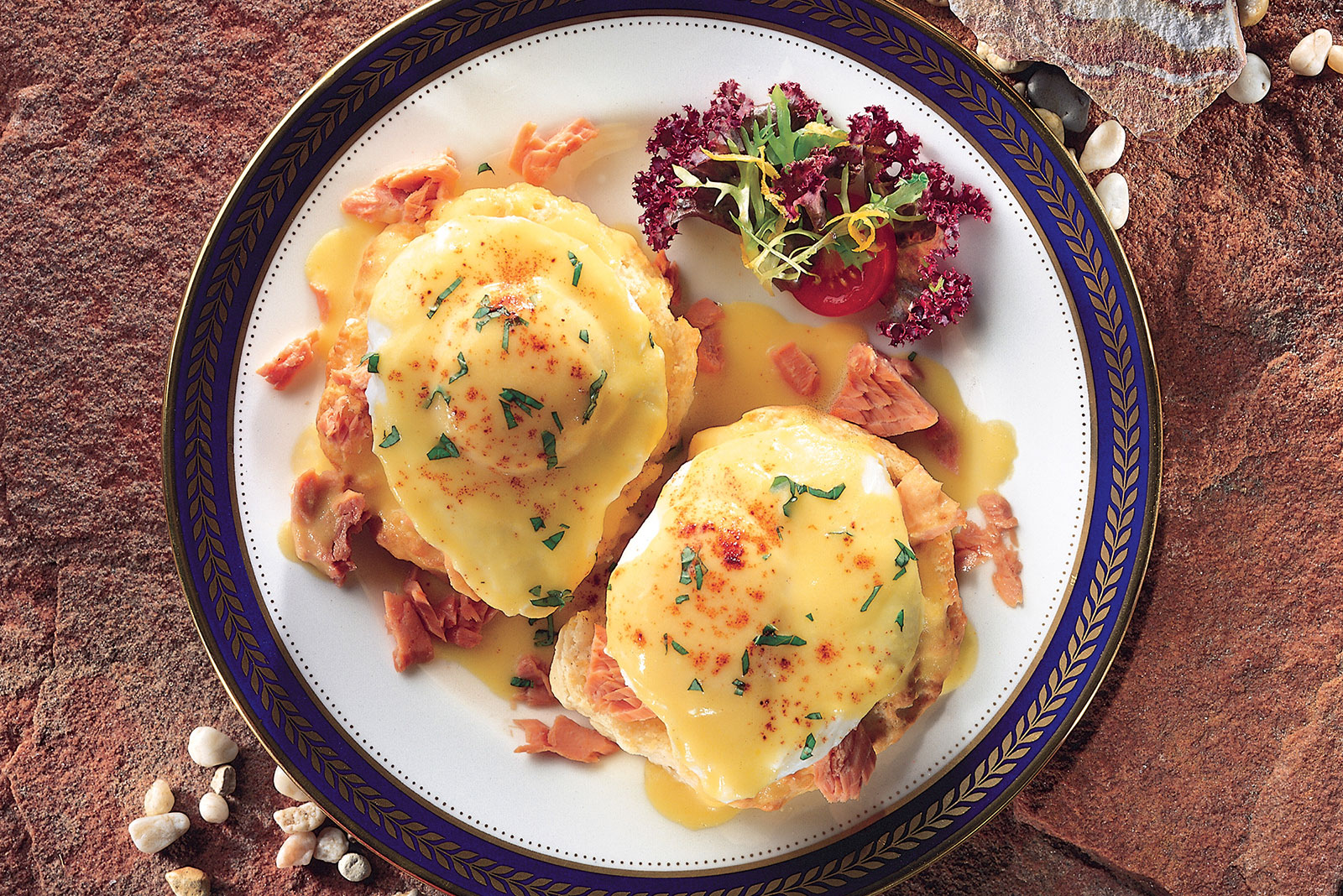 Salmon Biscuits Benedict
Sunday morning, here we come! There's nothing better than waking up to a couple of delicious salmon eggs benedict. Made with creamy hollandaise sauce, savoury flaked salmon, and perfectly poached eggs, it has to be good!
Ingredients
BLENDER HOLLANDAISE:
3 egg yolks
1 tbsp lemon juice
1 pinch (of each) salt, cayenne and white pepper
⅔ cup butter
EGGS:
8 eggs, poached
1 can (213g) Ocean's Sockeye Salmon, drained
2 tbsp mayonnaise
1 tsp fresh lemon juice
4 tea biscuits, split and toasted
Product Used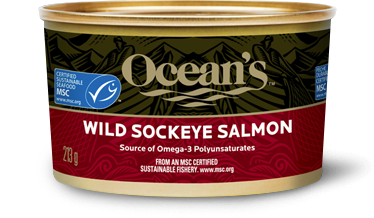 Wild Sockeye Salmon
Directions
BLENDER HOLLANDAISE:
In a blender, combine egg yolks, lemon juice, salt, cayenne and white pepper; blend about 5 seconds.
In a saucepan, melt butter and heat until almost bubbling. With blender running, add butter in a slow, thin stream; until emulsified (about 30 seconds). Taste and adjust seasoning.
EGGS:
Soft poach 8 eggs in a deep frying pan filled with water and 1 tsp white vinegar.
In a bowl, mix salmon, mayonnaise, lemon juice and season with salt and pepper to taste.
Top each toasted tea biscuit with salmon mixture and 1 egg.
Spoon Hollandaise sauce over and serve immediately.
Tips and Tricks
For a fancier version, substitute the salmon for 1 can of Ocean's Wild Crabmeat, drained.
English muffins can be used instead of tea biscuits.
In a pinch, packaged hollandaise can be used instead of the blender version. Just prepare to packaged directions.