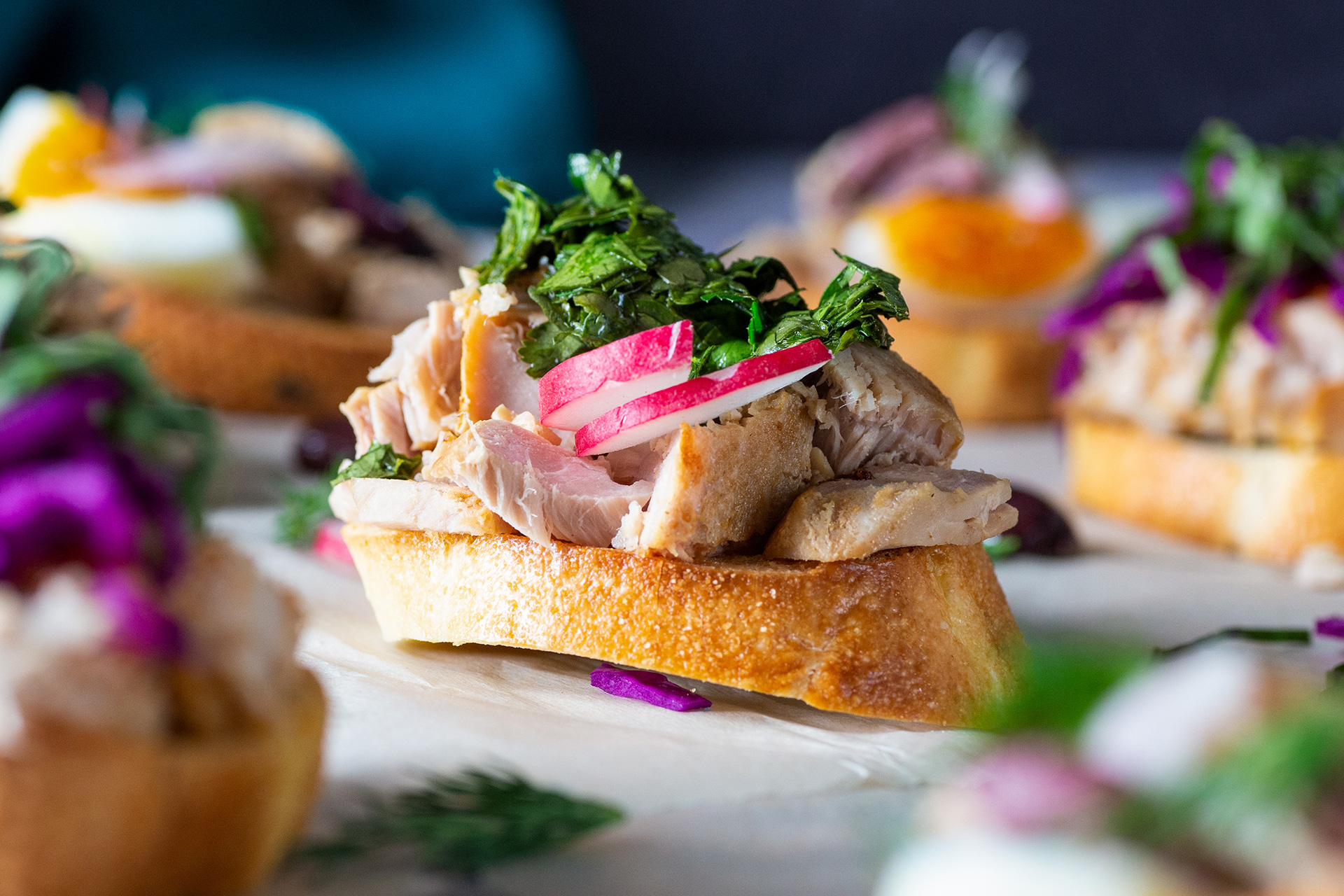 Naked Yellowfin Tuna Crostini with Chimichurri
1 of 3 tuna steak crostini recipes! This tuna crostini with chimichurri is a delightful medley of refreshing herbs and just the right amount of spice! So simple, so good.
Ingredients
12 thin slices of baguette (¼ inch, diagonal)

1 pack (2 x 135g) Ocean's Naked Yellowfin Tuna Steaks

½ cup parsley, finely chopped

½ cup cilantro, finely chopped

4 green onions, thinly sliced

½ cup olive oil

2 tbsp red wine vinegar

1 clove garlic, grated

1 tsp chili flakes

Salt and pepper to taste

2 radishes, thinly sliced
Product Used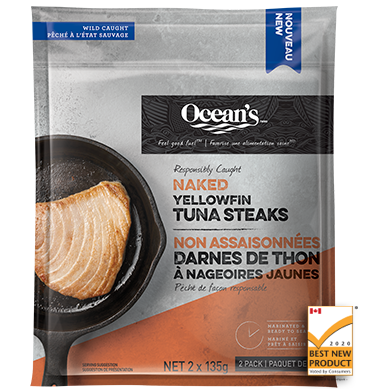 Naked Yellowfin Tuna Steaks
Directions
Preheat oven to 375°F.

Cook tuna steaks according to directions on the package.

Brush both sides of bread with olive oil. Bake for 5 minutes. Flip and bake for another 5 minutes or until golden brown on the edges. Season with salt. 

For the chimichurri, add parsley, cilantro, scallion, olive oil, red wine vinegar, garlic, chili flakes, and salt and pepper to a bowl and mix. Taste for seasoning and adjust if necessary. 

Break tuna up with your hands or rough chop. Divide evenly amongst the crostini. 

Finish with chimichurri and radishes.