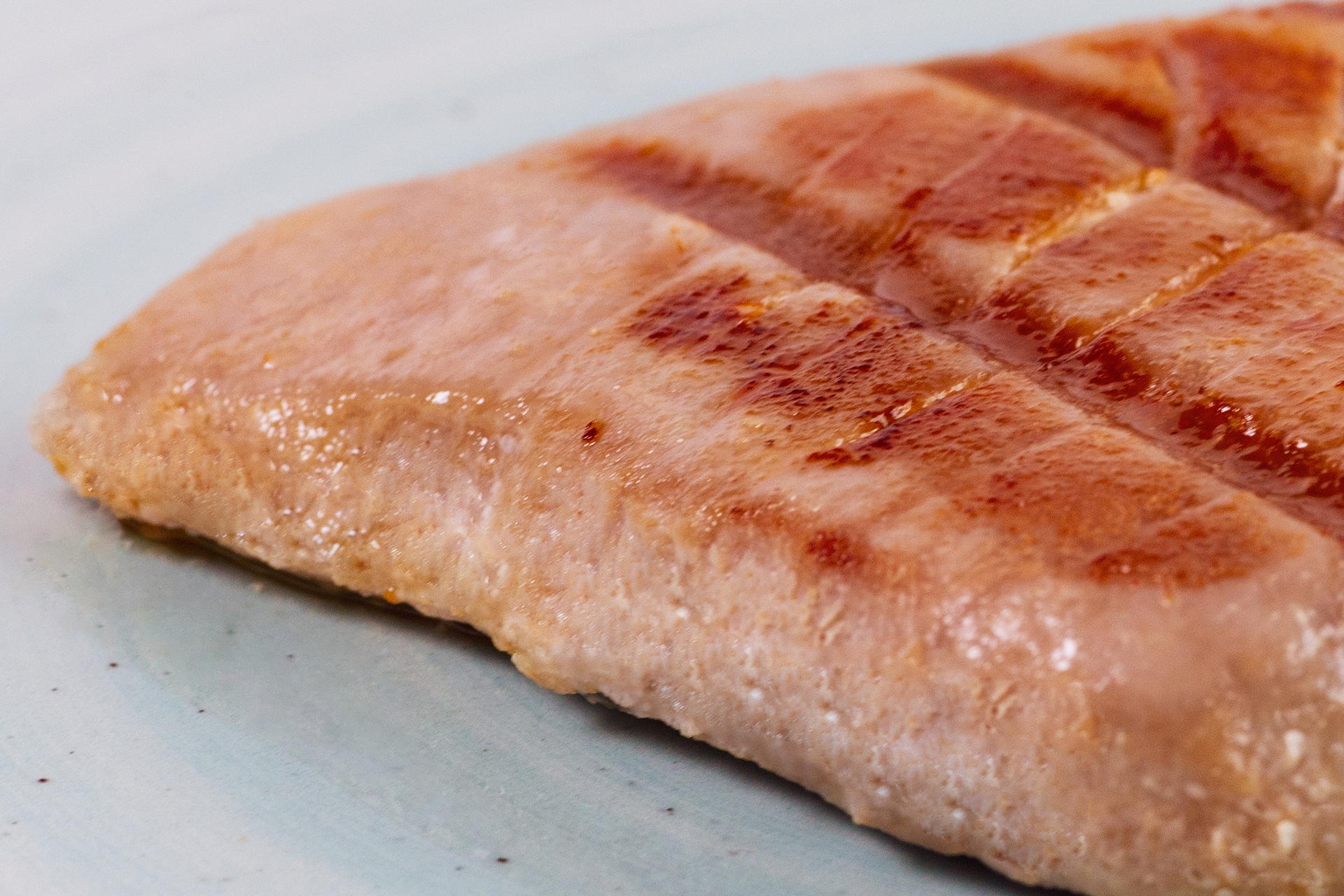 Grilled Yellowfin Tuna Steak
Nothing compares to the flavour of freshly grilled meat, and these steaks are no exception! Thaw the steak in a bowl of water, whatever is easier between 4 hours or overnight. Note that you can keep the steak refrigerated after thawing for about 24 hours. In other words, feel free to thaw it out overnight then leave it in the fridge, ready to go for after work! Getting back to the cooking, unlike the pan searing method, this time you are going to brush the oil directly on the steak. When that is completed, grill it for 4 minutes on each side. Again, let your freshly cooked steak stand for 2 minutes off the heat. This will also give you time to do any additional prep and take in the amazing aroma emanating from the steak. That's it! Cooked and ready to serve!
Ingredients
Ocean's Yellowfin Tuna Steak
Product Used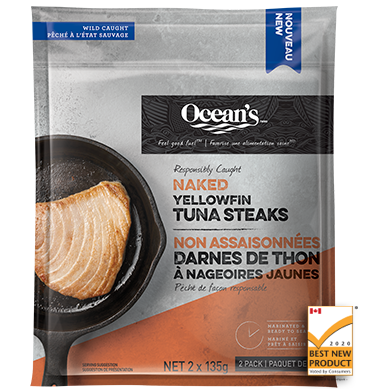 Naked Yellowfin Tuna Steaks
Directions
Thaw in water or in the refrigerator overnight before cooking. Once thawed, keep refrigerated and cook within one day.
Pre-heat grill. Brush oil on both sides of the steak, put on grill, then cover and cook for 4 minutes.
Remove from pan/grill, let stand for 2 minutes before serving.