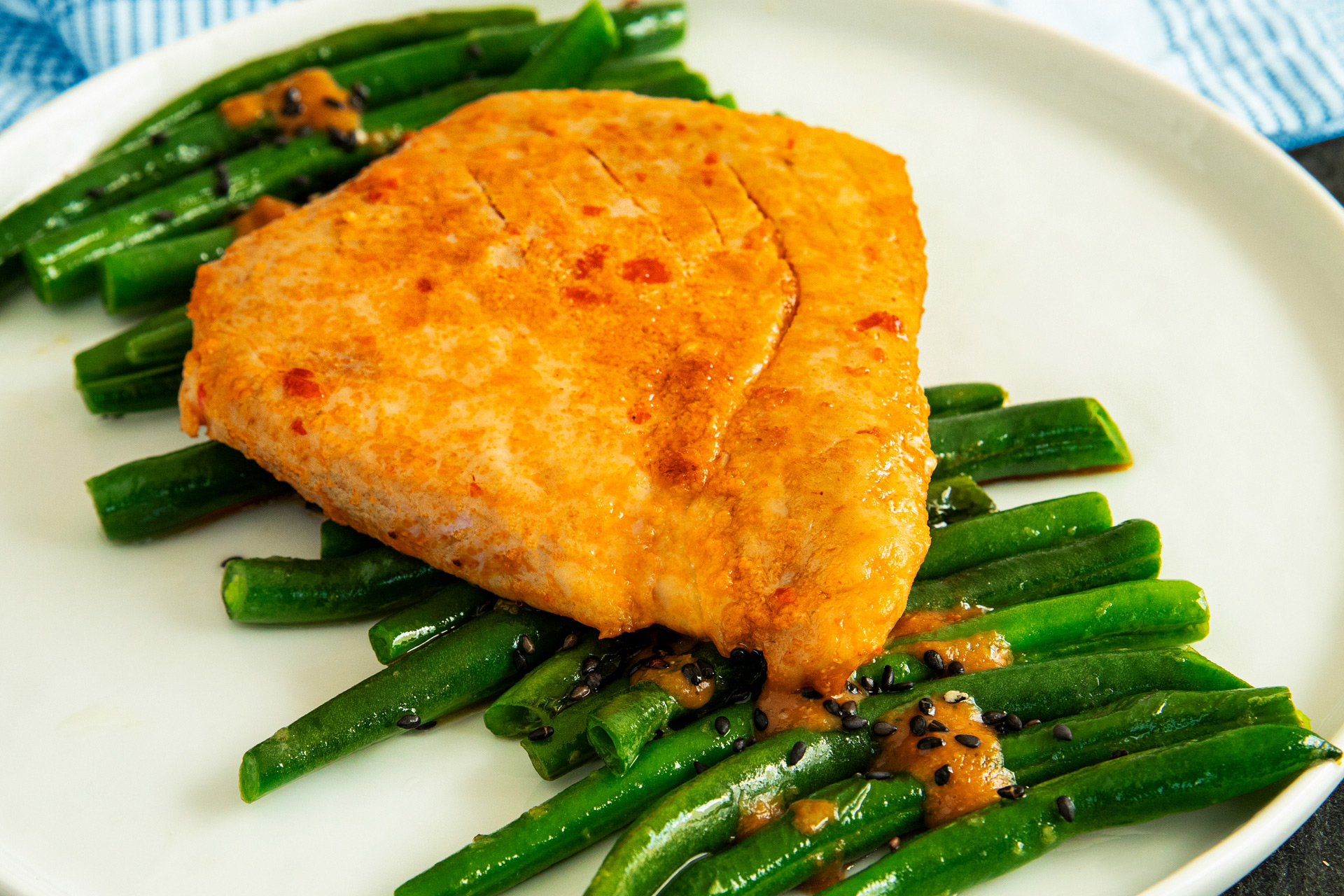 Tuna Steak With Crispy Sesame Miso Green Beans
Ingredients
1⁄2 lb green beans, ends trimmed
1 Tbsp sesame oil
1 clove garlic, minced
1 Tbsp white miso paste
1 Tbsp rice wine vinegar
Black sesame seeds to garnish
1 package Thai Chili Yellowfin Tuna Steak
Product Used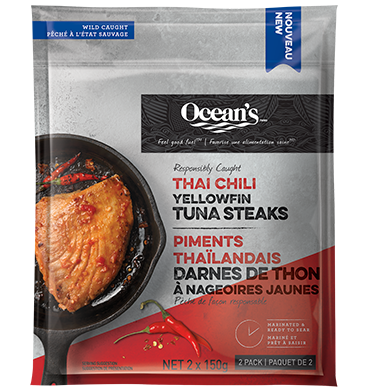 Thai Chili Yellowfin Tuna Steaks
Directions
Tuna Steak:
Pairing:
Combine miso paste and vinegar in a small bowl. Whisk with a fork until well combined and set aside.
Heat oil in a large frying pan over medium high heat. Add garlic and stir until fragrant, approx 1 minute.
Add beans and cook without stirring, letting them char a bit on one side, 1-2 minutes. Cook another 2-3 minutes until tender, but still with a bit of bite.
Add the miso sauce and stir until beans are coated and sauce is heated through.
Plate the beans and sprinkle with sesame seeds.