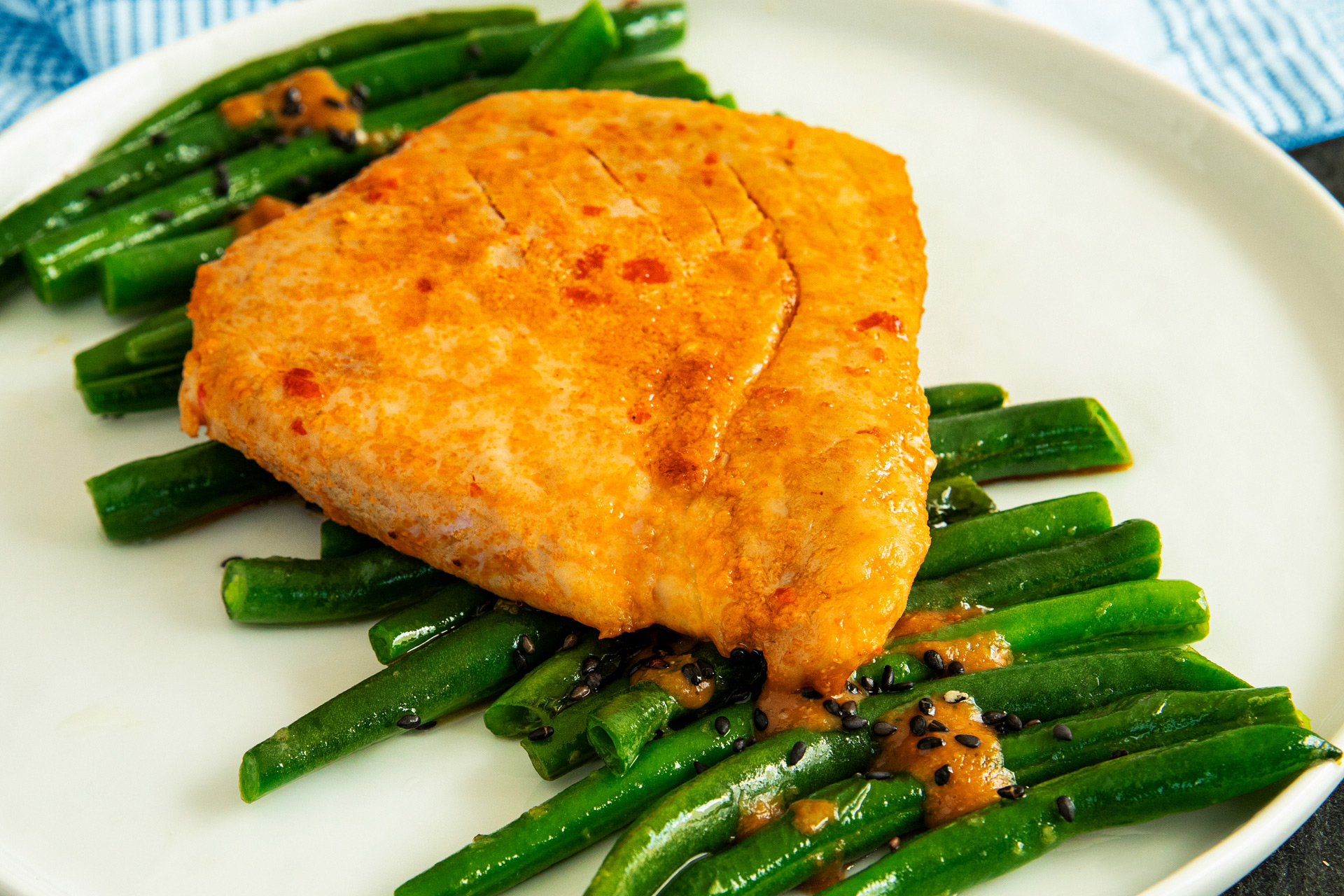 Tuna Steak With Crispy Sesame Miso Green Beans
Your favourite Asian flavours come together in this simple and delicious meal! This crispy sesame miso green beans recipe makes the perfect partner to our Ocean's Thai Chili Yellowfin Tuna Steaks. It's so flavourful!
Ingredients
½ lb green beans, ends trimmed
1 tbsp sesame oil
1 clove garlic, minced
1 tbsp white miso paste
1 tbsp rice wine vinegar
Black sesame seeds to garnish
1 package (2 x 150g) Thai Chili Yellowfin Tuna Steak
Product Used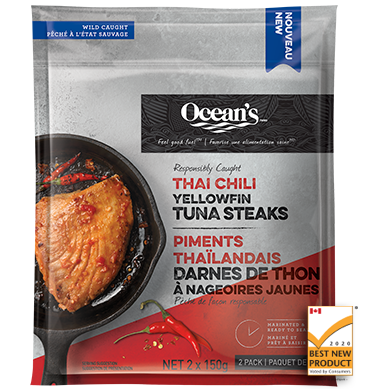 Thai Chili Yellowfin Tuna Steaks
Directions
TUNA STEAK:
PAIRING:
Combine miso paste and vinegar in a small bowl. Whisk with a fork until well combined and set aside.
Heat oil in a large frying pan over medium-high heat. Add garlic and stir until fragrant, approx 1 minute.
Add beans and cook without stirring, letting them char a bit on one side, 1-2 minutes. Cook another 2-3 minutes until tender, but still with a bit of bite.
Add the miso sauce and stir until beans are coated and sauce is heated through.
Plate the beans and sprinkle with sesame seeds.