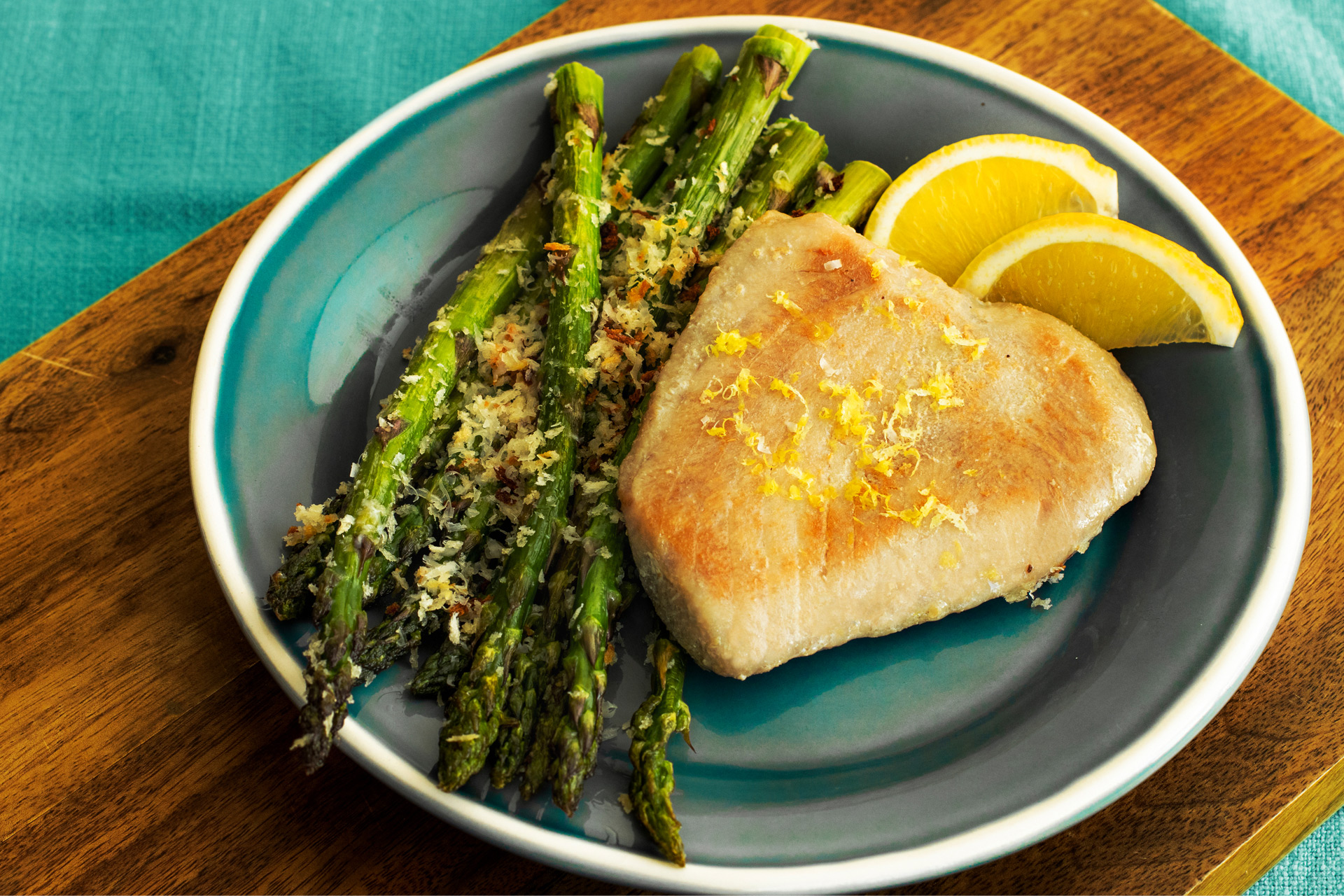 Tuna Steak With Cheezy Asparagus Fries
Ingredients
1 bunch asparagus (choose thinner stalks for quicker cooking time), washed and white ends trimmed off
2 tsp + 1 tsp avocado oil
1⁄4 cup panko breadcrumbs
2 Tbsp parmesan cheese, grated
Lemon zest
1 package Naked Yellowfin Tuna Steak
Product Used
Naked Yellowfin Tuna Steaks
Directions
Tuna Steak:
Pairing:
Preheat oven to 425F
Line a baking sheet with parchment paper and place asparagus down in a single layer. Drizzle with 2 tsp oil and roll the spears back and forth to cover all sides evenly.
Sprinkle with breadcrumbs, parmesan, salt and pepper. Roll the spears again to cover all sides with the breadcrumbs and cheese. Drizzle the tops with the remaining 1 tsp oil.
Bake 8 minutes or until spears are fork tender and breadcrumbs are nice and golden, cooking time may vary depending on thickness of stalks.