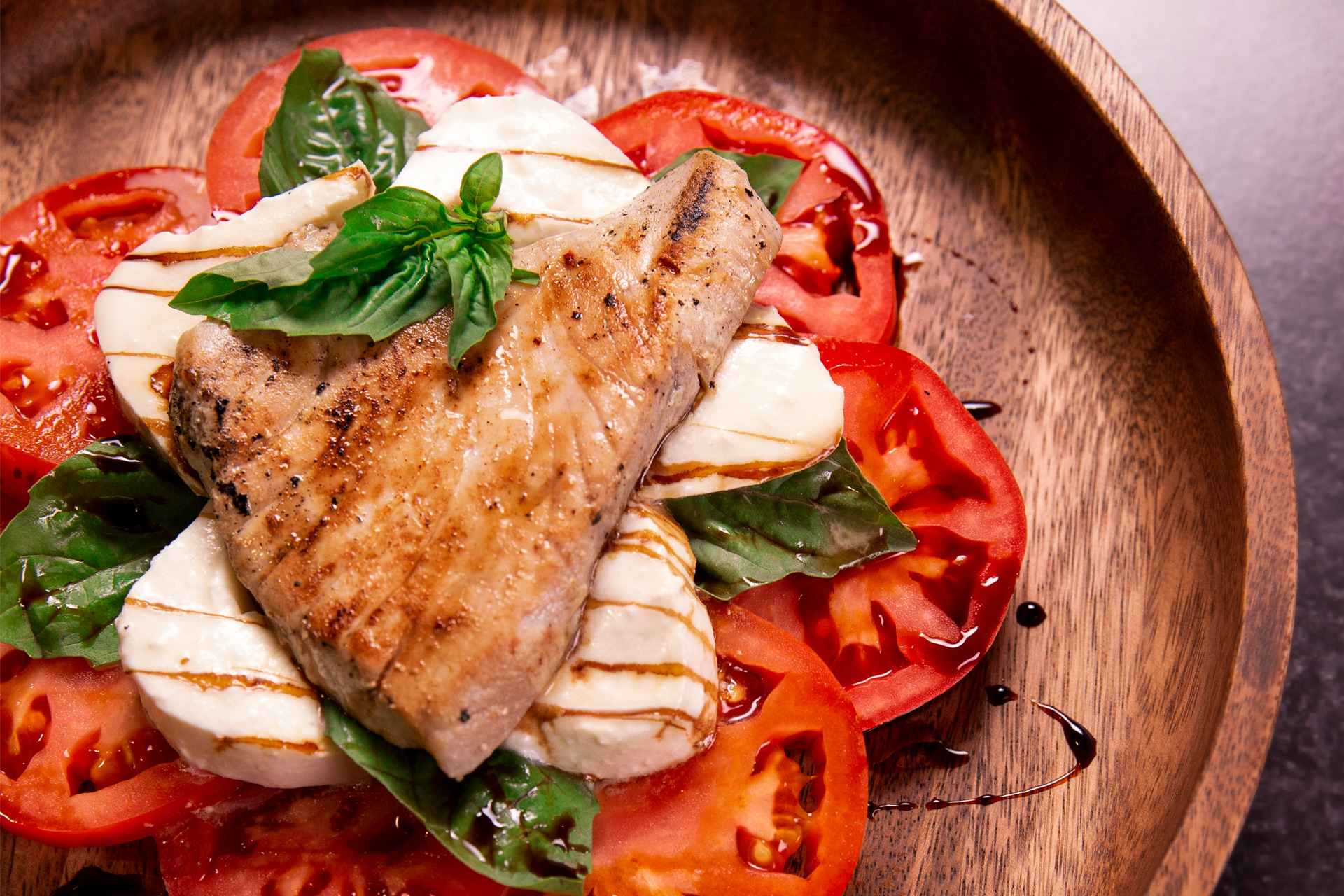 Tuna Steak Caprese Salad
In just 5 minutes, you can have this classic caprese salad with Nonna Pia's Balsamic Glaze and a simply flavoured Naked Yellowfin Tuna Steak.
Perfect for when you have minimal ingredients in your kitchen or want a quick, light dinner.
Ingredients
2 ripe vine tomatoes, sliced
6 oz fresh mozzarella, sliced
Extra virgin olive oil
¼ cup fresh basil
Coarse salt and freshly cracked black pepper to taste
1 package (2 x 135g) Naked Yellowfin Tuna Steak
Product Used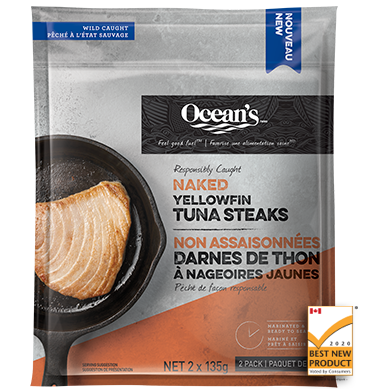 Naked Yellowfin Tuna Steaks
Directions
TUNA STEAK:
PAIRING:
Slice tomatoes and mozzarella into rounds of even thickness. Arrange on a platter, alternating between tomato, basil and cheese.
Drizzle with extra virgin olive oil and balsamic glaze. Sprinkle fresh basil over the top and finish with salt and pepper.