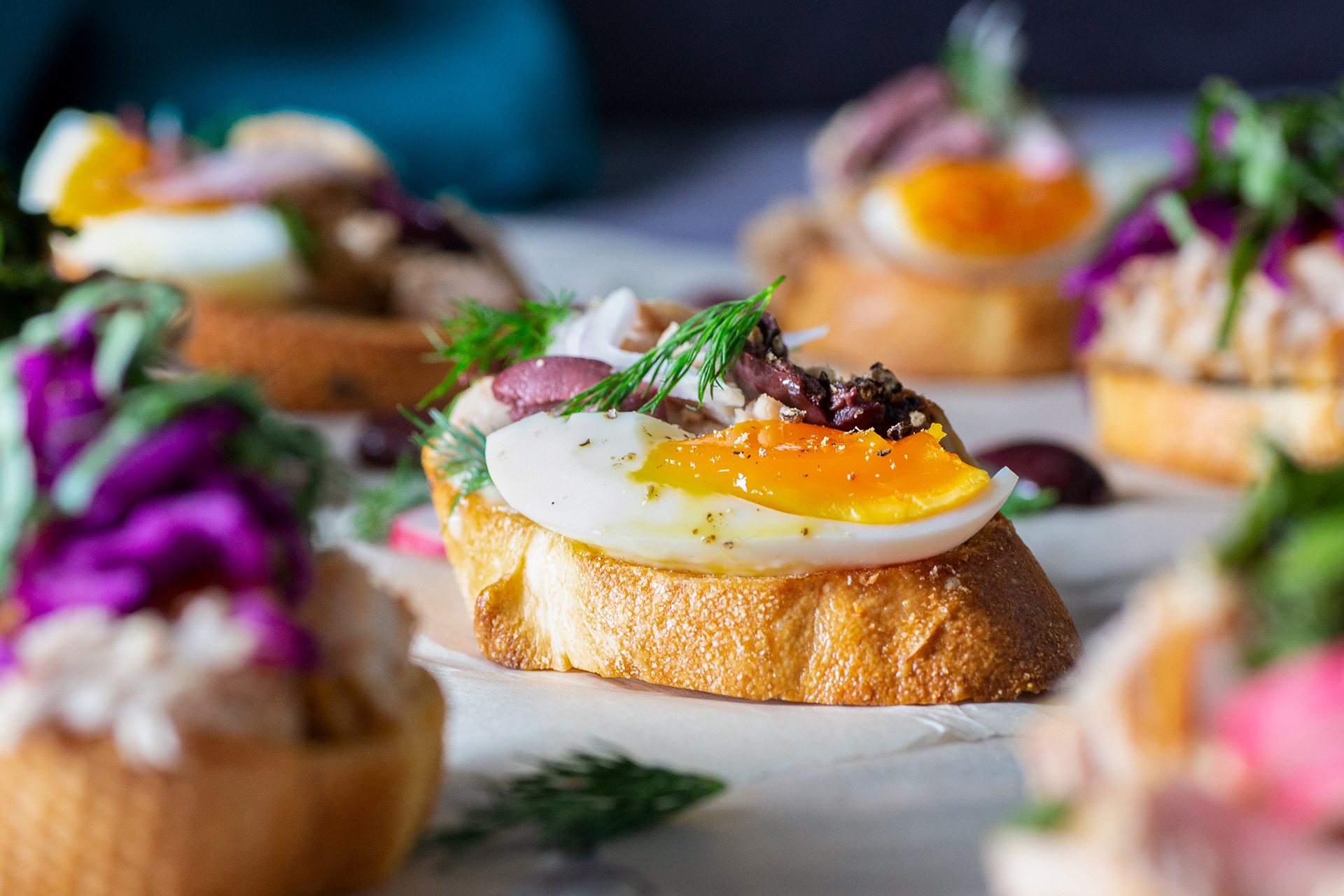 Black Pepper Yellowfin Tuna Crostini – Nicoise Style
1 of 3 tuna steak crostini recipes! Ocean's perfectly seasoned Black Pepper Yellowfin Tuna Steak makes this tuna crostini recipe a hit! You'll love the Nicoise style of this starter with so many delicious flavours!
Ingredients
12 thin slices of baguette (¼ inch, diagonal)

1 pack (2 x 150g) Ocean's Black Pepper Yellowfin Tuna Steaks

2 tbsp olive oil

½ cup aioli or mayonnaise

6 eggs, medium boiled and quartered

½ cup kalamata olives, rough chopped

1 shallot, thinly sliced

Fresh dill, to garnish

1 lemon, juiced
Product Used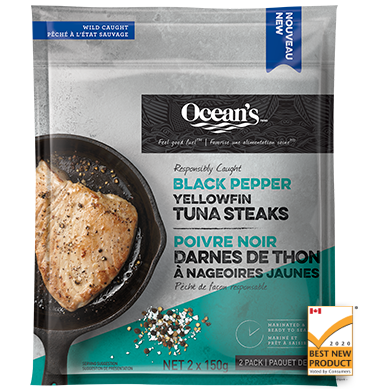 Black Pepper Yellowfin Tuna Steak
Directions
Preheat oven to 375°F.

Cook tuna steaks according to directions on the package.

Brush both sides of bread with olive oil. Bake for 5 minutes. Flip and bake for another 5 minutes or until golden brown on the edges. Season with salt. 

Spread each crostini with aioli or mayonnaise and divide tuna evenly amongst crostinis.

Top with two pieces of egg, olives, shallot, dill and finish with a squeeze of lemon.