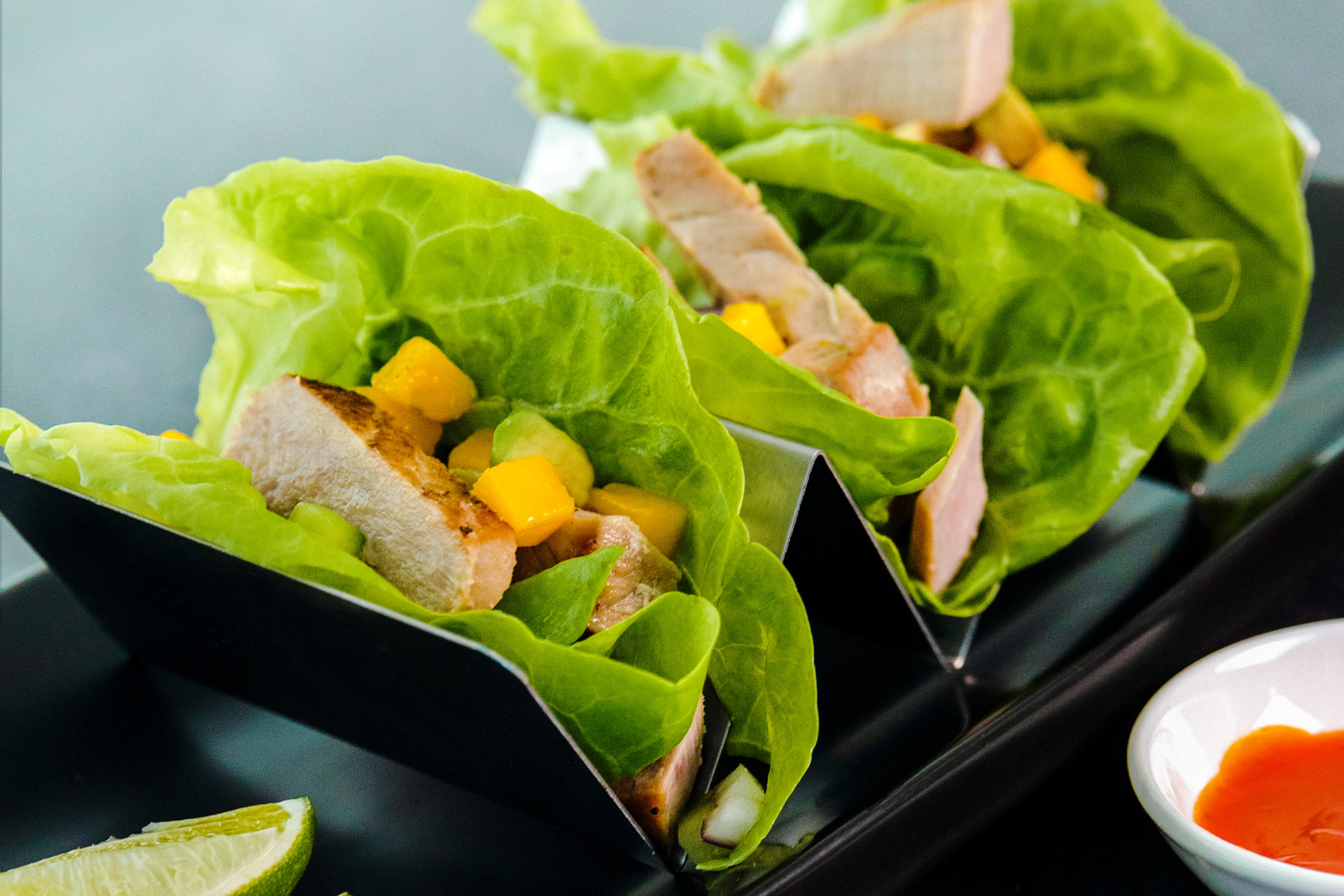 Black Pepper Tuna Steak Lettuce Wraps
Let's get exotic out of the gate, shall we? These spicy tuna steak lettuce wraps push the envelope of what we could call a taco, true. They're rich, savoury flavour of the tuna steaks topped off with a colourful and delicious tropical salsa. These tuna lettuce wraps are anything but tame, with lime and Tabasco providing a kick that compliments the delicious peppercorn flavour of the steaks. So delicious!
Ingredients
1 package (2 x 150g) Black Pepper Steak, cooked through as directed & sliced

½ cup tropical salsa

1 head lettuce
TROPICAL SALSA:
1 mango, diced

1 avocado, diced

½ cucumber, diced

1 tbs lime juice

1 tsp Tabasco
Product Used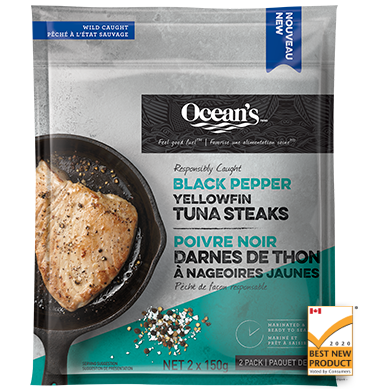 Black Pepper Yellowfin Tuna Steak
Directions
Mix tropical salsa, set aside.

Cook Tuna Steaks as directed and slice.

Fill lettuce cups with tuna and top with salsa.