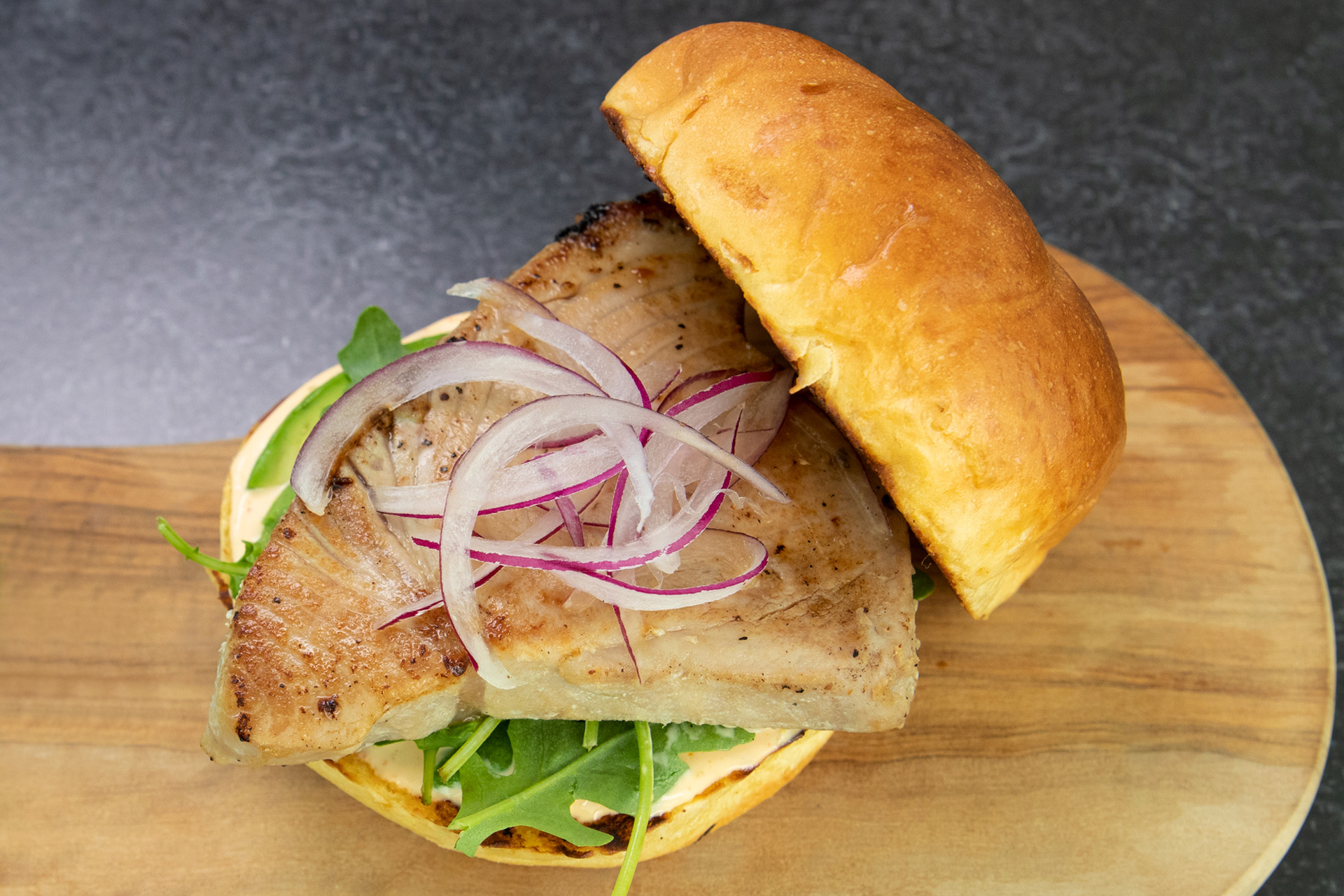 Black Pepper Tuna Steak Sandwich
Simply Delicious! This Black Pepper Tuna Steak Sandwich with creamy chipotle mayo and fresh avocado makes a nice light meal. Enjoy them as is or size down and turn these into sliders for the perfect party starter!
Ingredients
CHIPOTLE MAYO:
½ cup mayonnaise
2 tbsp Sriracha
TUNA FILLING:
Product Used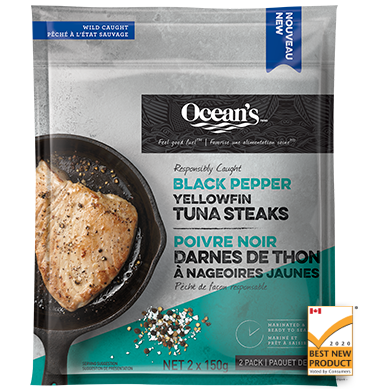 Black Pepper Yellowfin Tuna Steak
Directions
For the chipotle mayo: whisk together the mayonnaise & Sriracha
For the tuna: preheat a large grill pan on high heat until very hot.
Drizzle both sides of each tuna steak with olive oil, sear as directed, 4 min per side.
Meanwhile, toast the rolls.
Spread both sides of each roll with the chipotle mayo. Then layer on arugula, a tuna steak, red onions, and arugula.