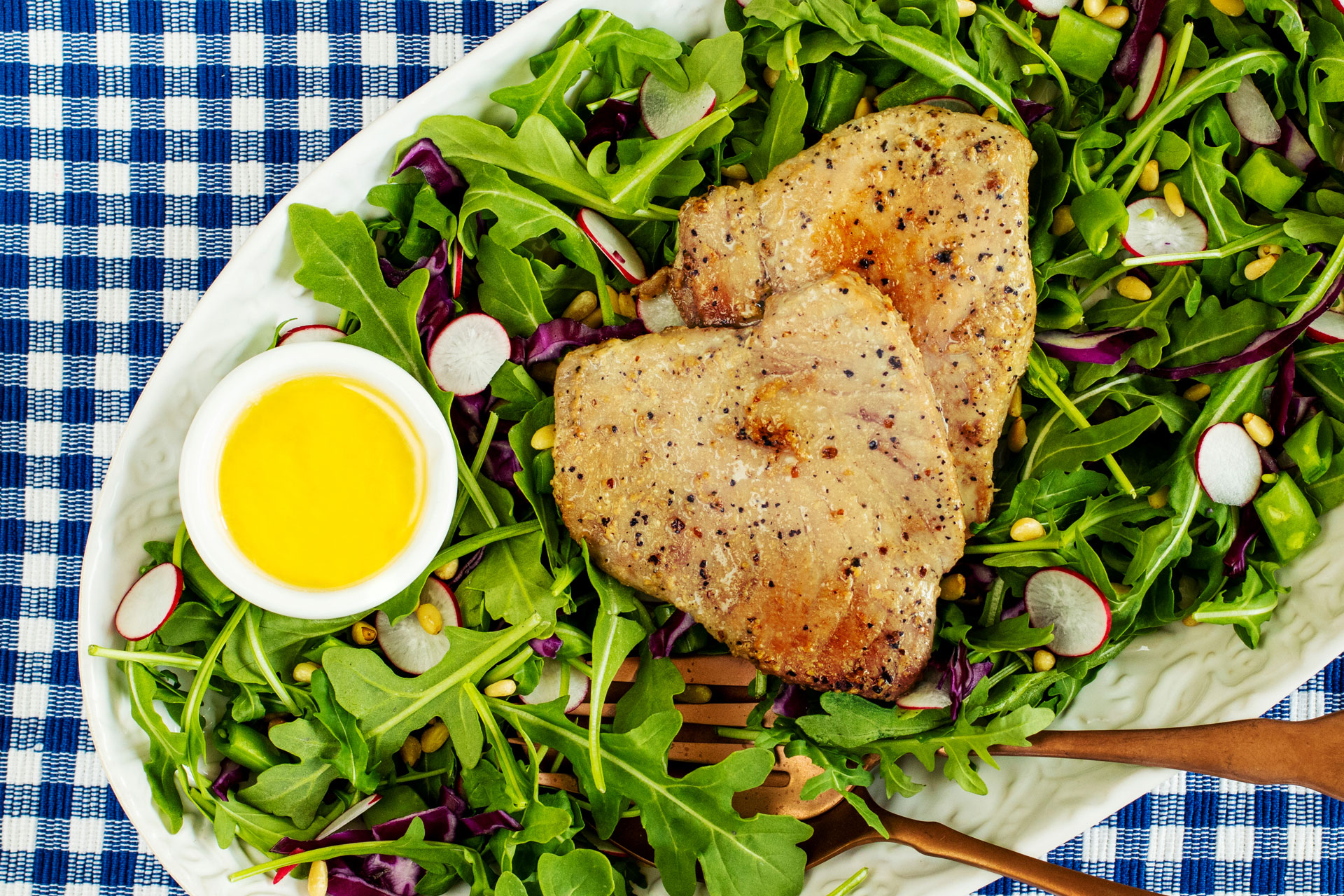 Tuna And Arugula Salad
Fresh, peppery arugula salad combined with delicious Black Pepper Yellowfin Tuna Steaks. This is no ordinary salad! Packed with bright flavours, protein and nutrients. This dish is a great pick-me-up on any day and is so simple to whip up.
Ingredients
1 tbsp olive oil
Juice of ½ lemon
1-2 tbsp Parmesan cheese, finely grated
1 small clove garlic, minced or grated
6 cups arugula
10 sugar snap peas, ends trimmed and cut into thirds
4 small radish, thinly sliced
2 tbsp pine nuts
Coarse salt to taste
1 package (2 x 150g) Black Pepper Yellowfin Tuna Steak
Product Used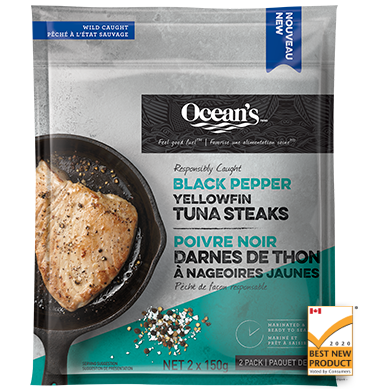 Black Pepper Yellowfin Tuna Steak
Directions
TUNA STEAK:
PAIRING:
Combine olive oil, lemon juice, Parmesan, and garlic in a small bowl and whisk with a fork to combine well.
Add remaining ingredients to a medium mixing bowl. Add dressing and toss to coat evenly.
Plate the salad, sprinkle with coarse salt and serve.